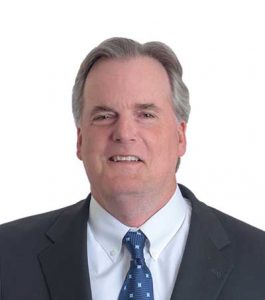 EirTrade Aviation would like to take the opportunity to welcome Bill Thompson to the team as a Director of the company to pioneer EirTrade's expansion into the US. 
Bill has a strong pedigree and wealth of experience having worked in the aviation aftermarket for over 30 years. Previously Bill worked at Delta Material Services (DMS) where he held the position of Senior Vice President of Commercial. Prior to joining DMS, Bill worked as Senior Vice President at AerSale, Inc. where he launched their used serviceable materials business, assembling a team of more than 50 industry professionals positioned in 7 worldwide locations and successfully managed the dismantling of more than 350 commercial aircraft engines.  
Prior to that, Bill served as Vice President, Sales & Marketing at GE Aviation Materials during its inception where his team successfully increased annual sales volume and contribution margins over a five-year period. During this tenure "aged" inventory was reduced through a sales-based modelling system and non-strategic product lines were successfully divested with minimal financial exposure. Prior to working for GE Aviation, Bill served as a Corporate Director, Engine Sales and Marketing for Premier Turbines, a division of Sabreliner Corporation, from 1995 through 1999 where he launched the company's engine division. Previous assignments also include Vice President of Flight Programs at Rolls-Royce Oakland Engine Services and Manager, Customer Service for the Airline Engine Services division of Aviall that later became GE Dallas. 
Bill holds a B.B.A. in Finance from the University of Richmond and a M.B.A. in Marketing / Finance from the University of Dallas. 
Welcome Bill, we are excited to have you on board.