"We are delighted to have gained line maintenance approval based at Ireland West Airport, Knock" Steven Trowell, Accountable Manager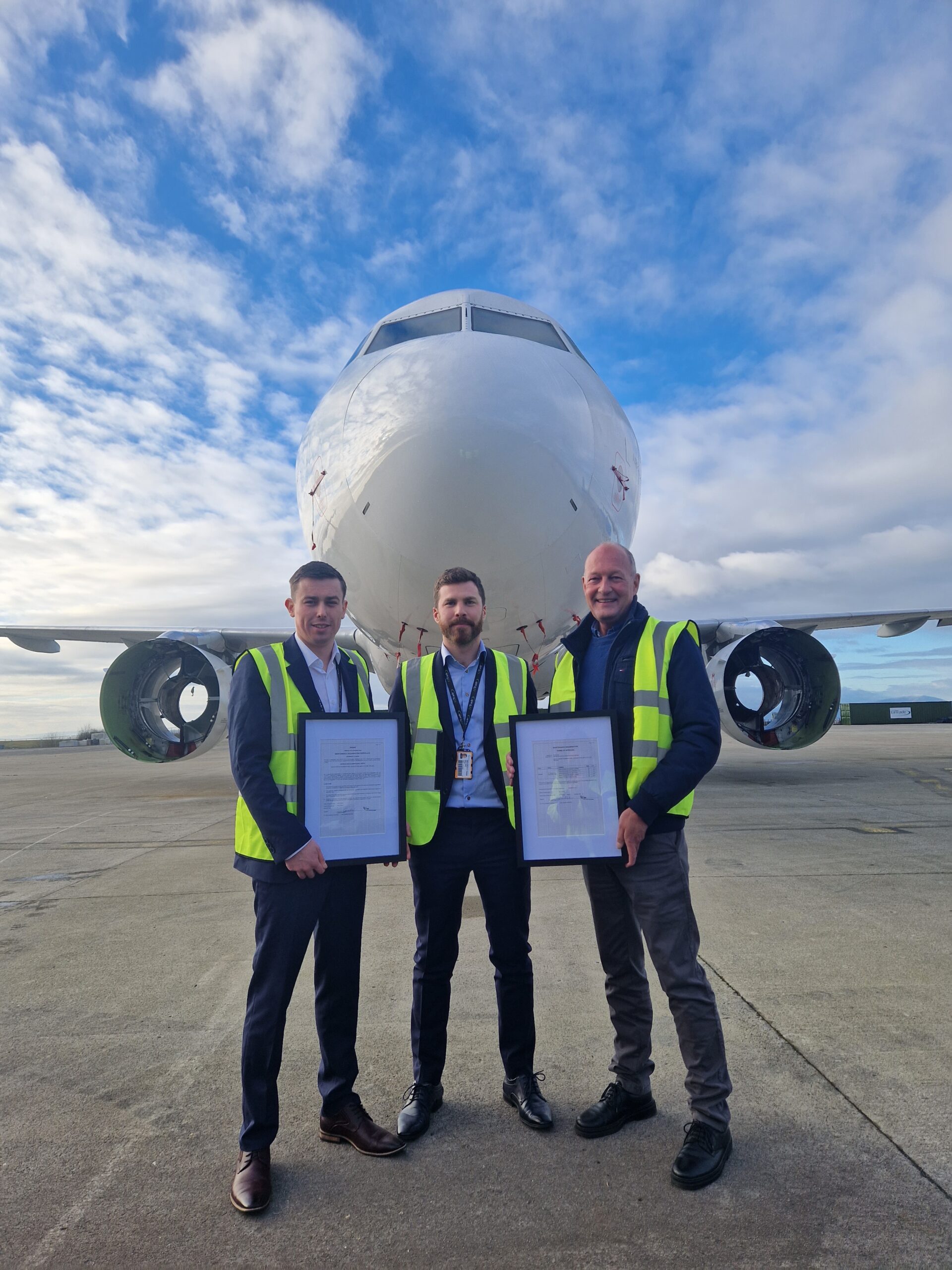 Dublin/Knock: December 14th, 2022: EirTrade Aviation Maintenance Ltd. has received EASA Part 145 Line Maintenance approval for the Airbus A320 and Boeing 737 families of aircraft at its facility in Ireland West Airport, Knock. The stringent process has taken over 12 months, with the help of the Irish Aviation Authority, to establish the procedures, personnel, facilities, tools, and equipment to meet the requirements.
Welcoming the achievement, Joe Gilmore, Managing Director of Ireland West Airport, explains that EirTrade Aviation Maintenance's approval will be hugely beneficial for the airport. "It provides significant support for future airline and passenger growth at Knock. Our existing airline partners, Ryanair and Aer Lingus, will be able to access approved line maintenance services as well as on-site support that can deliver immediate action in the event of aircraft issues arising during operations. Having approved EASA Part 145 Line Maintenance located at Ireland West Airport will also be an added incentive in support of our ambitions to attract new airlines to develop their services at Knock."
According to Andy Cahill, Line Maintenance Manager at EirTrade Aviation Maintenance, the initial catalyst behind gaining the EASA Part 145 approval was to enhance the services offered at the airport. "No other company offers line maintenance services at the airport, so our services now allow potential airline and lessor customers to benefit from cost-savings and faster TATs."
EirTrade Aviation Maintenance has the capacity to expand line maintenance capabilities at Knock with the development of additional hangar facilities and add further aircraft types, including regionals. "But this is for future consideration", says Steven Trowell, Accountable Manager.
"Our approval covers Airbus 318/319/320/321 (CFM56); Airbus 319/320/321 (CFM LEAP-1A); Airbus A319/320/321 (IAE V2500); Boeing 737-600/700/800/900 (CFM56); Boeing 737-7/8/9 MAX (CFM LEAP-1B) – we are very pleased to focus on these popular types and be ready to upscale to meet the ensuing demand when scheduled and charter operations step up at Ireland West Airport" says Jim Maguinness, Quality Manager.
Pictured are Steven Trowell, Andy Cahill & Jim Maguinness from EirTrade Aviation Maintenance