EirTrade Aviation is an aviation technical asset services and trading company with operations in Dublin and Knock Airport, Ireland. EirTrade's role is to optimise client asset value through various service offerings.
EirTrade's clients include airlines, MRO and leasing companies worldwide.
EirTrade's services include:
Technical storage
Consignment programmes
Technical services –  back to birth & current market asset valuations
Engine, aircraft and parts' trading
Aircraft storage & disassembly
End of life programme management
EirTrade has the experience and knowledge required to meet our clients' expectations and requirements.
Ken Fitzgibbon has 30+ years aviation experience and has traded over $3 billion worth of engines. In 1984 he joined Airmotive Ireland, dealing in subcontract, purchasing and repair of material. He set up 56 Parts Supply in 1994 and established himself as a recognised industry professional in aircraft & engine teardown, repair and consignment.
Ken joined EirTrade in 2011.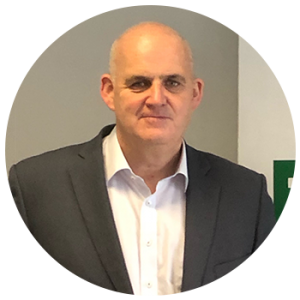 Patrick Jordan moved to the UK in 1988 after college, and remained there until 1991. Easy Access Ltd. was set up in 1992, which was then sold to Siteserv in December 2006. Patrick acted as Chief Operations Officer for Siteserv from 2007 to 2012, before moving to Angel (Minority) Investments in 2013.
He bought Transaero in 2015 which was rebranded as Atlantic Aviation Group. Patrick became a shareholder, co-owner and Chairman of EirTrade in 2019.
EirTrade's clients include the world's leading airlines, leasing companies & MROs